Can I have laser if I have Eczema?
Yes, you can have laser if you have Eczema. However if you are experiencing a flare up in areas where you are having laser treatment and the skin becomes weakened these areas will have to be avoided. 
How we perform laser if you have eczema
During the course of treatments if you have a flare up we will mark these areas out and work around them during your treatment. If your whole treatment area is affected we wait for the skin to return to normal before retreating the area. If you have been using prescribed topical products we may need to wait 2 weeks after you have stopped using these products. This will allow your skin to replenish before we could retreat your area.
There are ways to minimise the risk of flare ups. These can be simple life style changes and can easily factored into your daily routine.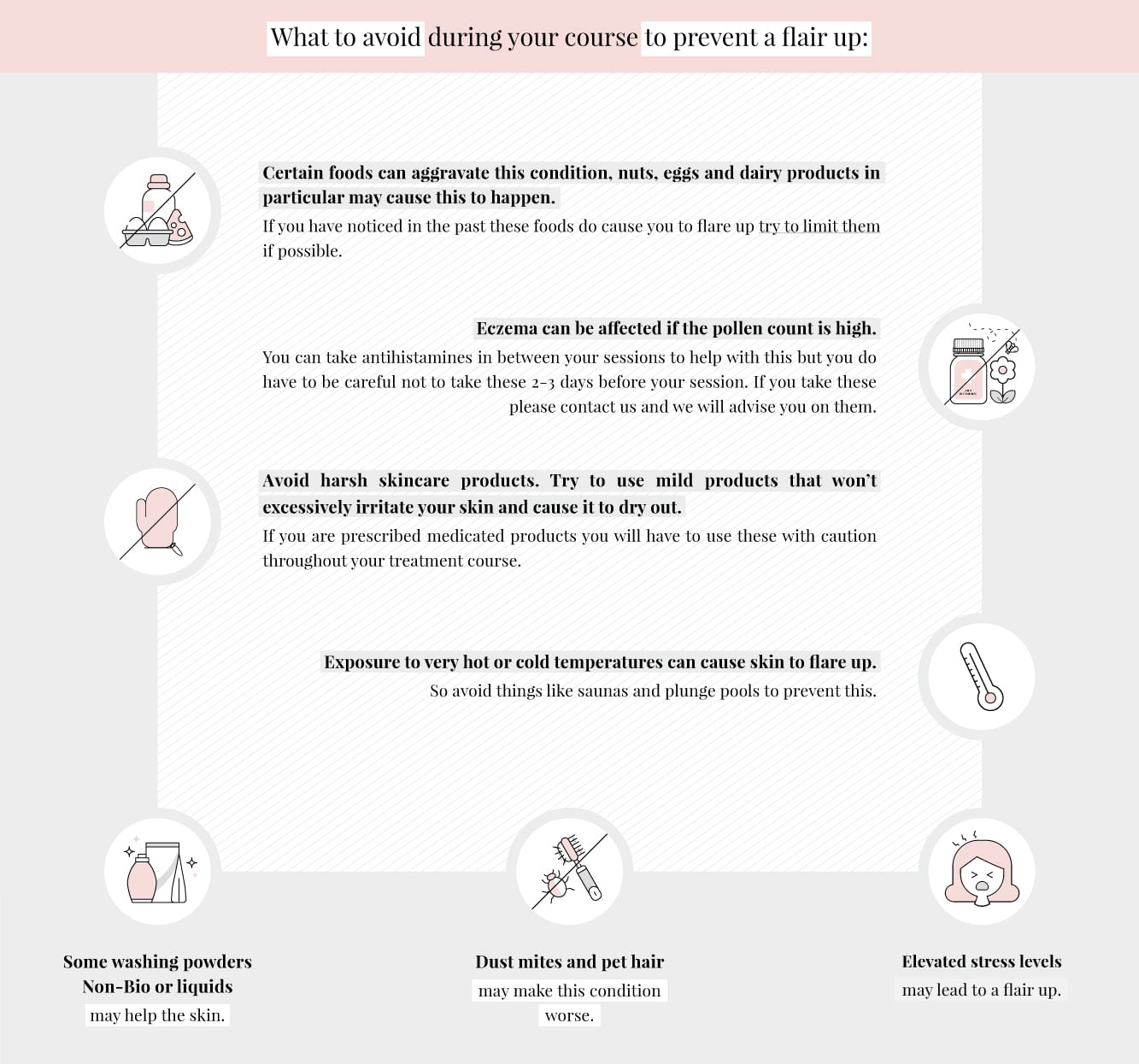 If your skin develops a flare up during your course of treatment we may need to pause treatment. This is only necessary if a flare up occurs in your treatment area. If your treatment area is unaffected treatment can continue as normal. This is providing no medication has been prescribed to you.
If you have eczema please do not let this prevent you from considering laser treatment. You can have laser if you have eczema. Our therapists treat 100's of people every year who suffer from this condition.
At Urbana the only treatment we perform is laser hair removal. Our therapists are solely focused on laser so you achieve the best possible results in the safest way. If you would like to book a free consultation please contact us today. You can chat through any of your concerns with our experienced therapists. We will only recommend you start laser if we feel it's safe to do so.